Около месяца назад мы запустили конкурс рекламы с грандиозным призовым фондом из 22 игр для консолей Xbox 360, PlayStation 3, PlayStation 4 и PlayStation Vita. Теперь, когда вы наигрались в художников и режиссеров, а мы вернулись из командировок, пришло время подвести итоги!
Третье место
Джентльменский набор из Beyond: Two Souls, Singularity (X360), NHL 2K10 (X360), Lost Planet 2 (X360), Wheelman (X360), Risen (X360), Alpha Protocol (X360) и Rise of Nightmares отправляется Илье Юсову!
Второе место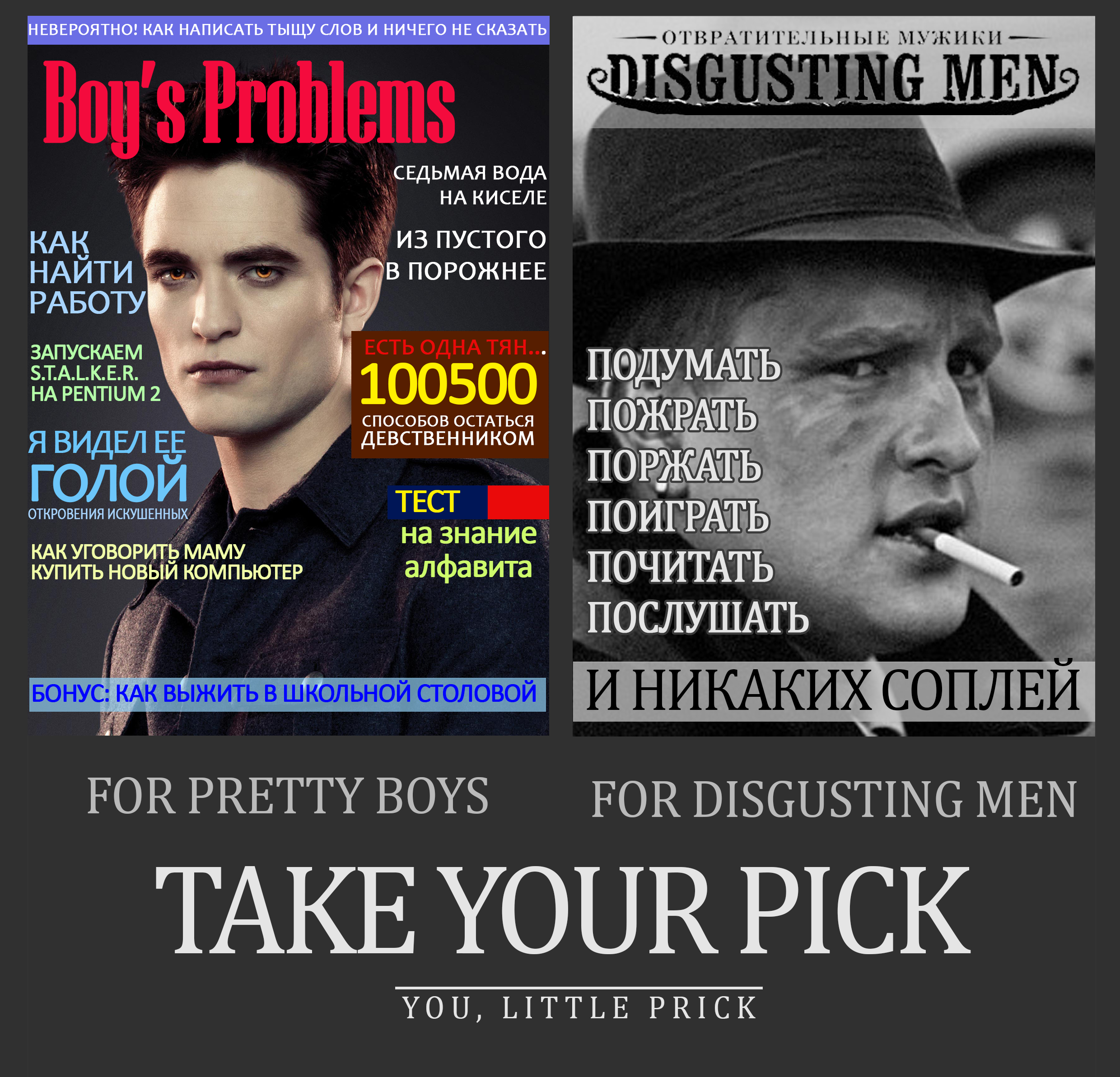 Набор из Metro: Last Light (X360), The Darkness 2 (X360), Halo 4, Halo: Combat Evolved. Anniversary, Batman: Arkham City (X360), Borderlands (X360), God of War 3 и Uncharted: Golden Abyss уходит мужчине Ивану Адаеву. Неплохие цифры: 345 репостов!
Первое место
Комплект из коллекционного издания Tomb Raider (2013) (X360), Battlefield 4 (X360), Infamous: Second Son, FIFA 14 (PS4), Knack и Resistance: Burning Skies достается Владиславу Михееву. Этот человек прислал нам до того отвратительный постер, что законодательство даже не позволяет разместить его на сайте. Аккуратно посмотрите сами, вот он. Рекордный рекламный показатель — 845 репостов!
Honorable Mentions
Ни один конкурс не обходится без участников, дышащих в спины победителям. К сожалению или к счастью, главным критерием при выборе лауреатов стали репосты: задача конкурса и присланных участниками работ состояла в том, чтобы создать нечто популярно рассказывающее о сути портала и максимально привлечь к нему внимание публики. Тем не менее, есть работы, заслуживающие внимания вне условий конкурса.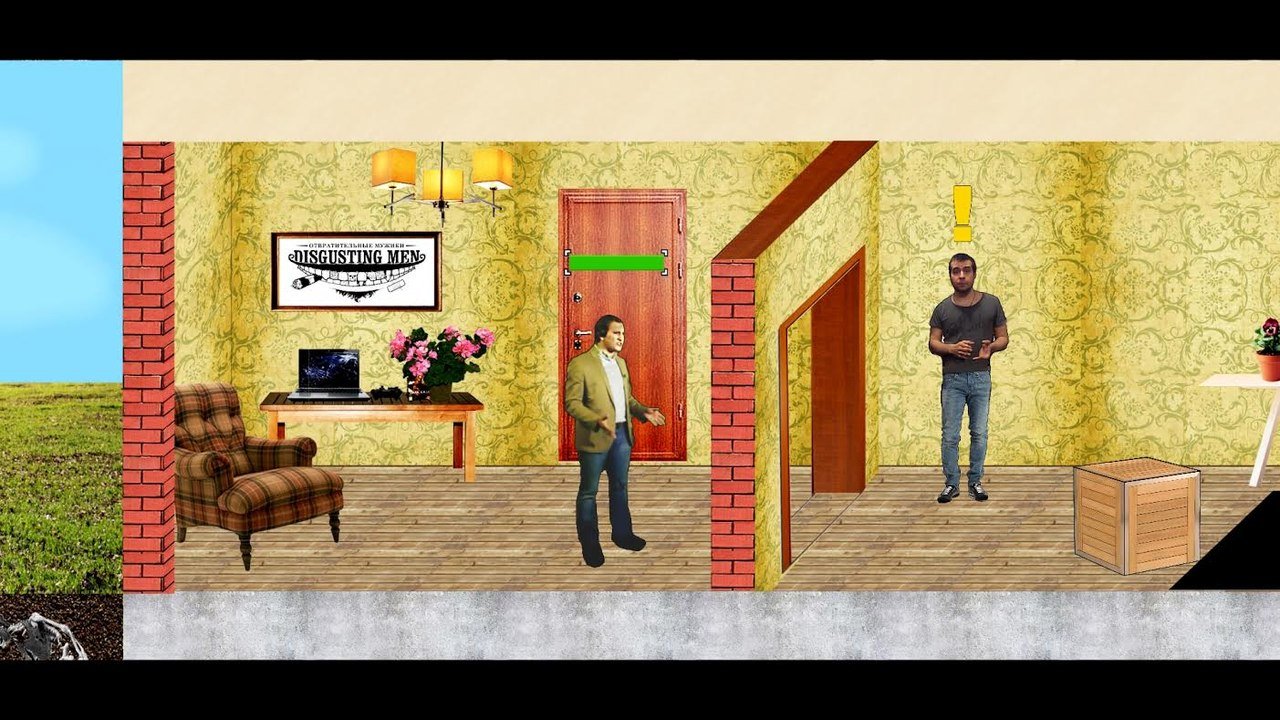 На мой взгляд, лучшее, что нам прислали — видеоигра от Андрея Плеханова. Загрузить ее можно тут, если у вас 32-битная система, и тут, если 64-битная. Клянусь, более плотного фан-сервиса по мотивам «Подкаста про игры», «Адовой Кухни», Solar Deity, dropsydies, этого и других сайтов, на которых мы работаем или работали, я не видел никогда в жизни. Если бы выбирал призера самостоятельно — отдал бы автору, как принято говорить, все игры.
ПОЖАЛУЙСТА, СДЕЛАЙТЕ СИКВЕЛ,
Далее — комплект замечательных открыток от Николая Яновича. Ни убавить, ни прибавить — отличная, очень стильная и яркая работа. Кликабельно.
Далее — ролик от Данила Николаева. Идея с перевоплощениями хорошая, но смотреть на долгие планы гостиной, потом кухни, потом спальни — скучно. Зато в конце есть настоящая голая женщина.
Видеоролик от Павла Сергеева — тоже про перевоплощения. Он без обнаженки, если не считать пузо, зато сценарно интереснее предыдущего.
Закончу это письмо сюжетом от Николая Самборского. Сами по себе шутки про Виктора совсем не смешные, но финал про «но когда у меня получается» — шикарный!
На этом все. Поздравляю победителей и искренне благодарю всех за участие. Мы тут что-то делаем и видим ваш отклик — это очень приятно и важно.
И, дорогие победители, помните: то, что вы набрали наибольшее количество репостов, еще не значит, что вы лучшие. Чмоке!
По вопросу получения призов напишите, пожалуйста, на disgustingmen3000@gmail.com — в той же переписке, которой высылали свою работу, чтобы ничего не перепуталось.
Замечательная картинка на обложке сооружена зодчими из администрации нашего сообщества во «ВКонтакте». Полотно тоже участвовало в конкурсе, но увы. Для проверки легитимности итогов конкурса ищите результаты по хэштегу #dmконкурс в нашем коммьюнити.