В 2010-ом году француз Патрик Жан снял короткометражку «Пиксели». Там на протяжении двух с небольших минут пришельцы, принявшие облик персонажей культовых аркад из 80-х, атаковали Нью-Йорк. Tetris, Donkey Gong и Space Invaders методично уничтожали город, а в финале превращали всю планету в один гигантский воксель — объемный пиксель. Короткометражка попалась на глаза кому-то из голливудских продюсеров, и родилась идея снять на ее основе полноценное кино. Такое чтоб с юмором, спецэффектами и известными актерами. В полнометражных «Пикселях» все составляющие на месте, но в качественное кино они все равно не складываются.
Перечисление всех проблем картины легко сводится к одному словосочетанию: Адам Сэндлер. Режиссер Крис Коламбус, знающий толк в семейном развлекательном кино (за его плечами первые две части «Один дома» и два первых «Гарри Поттера»), в одном из своих интервью усердно нахваливал талант Сэндлера. Мол, Адам — настоящий профессионал, и он как никто другой чувствует, как все должно работать. Судя по всему, актера было слишком много как по одну, так и по другую сторону камеры. Иначе не объяснить, почему лента с потрясающе абсурдной и стопроцентно гиковской сюжетной завязкой так похожа на все комедии Сэндлера последних лет одновременно — те, что ежегодно собирают по пучок «Золотых малин». Шутки, то и дело срывающиеся ниже пояса, нелепые персонажи и сцены, после которых хочется обвести взглядом соседей по залу кинотеатра — так же ли им неловко от увиденного, как и вам.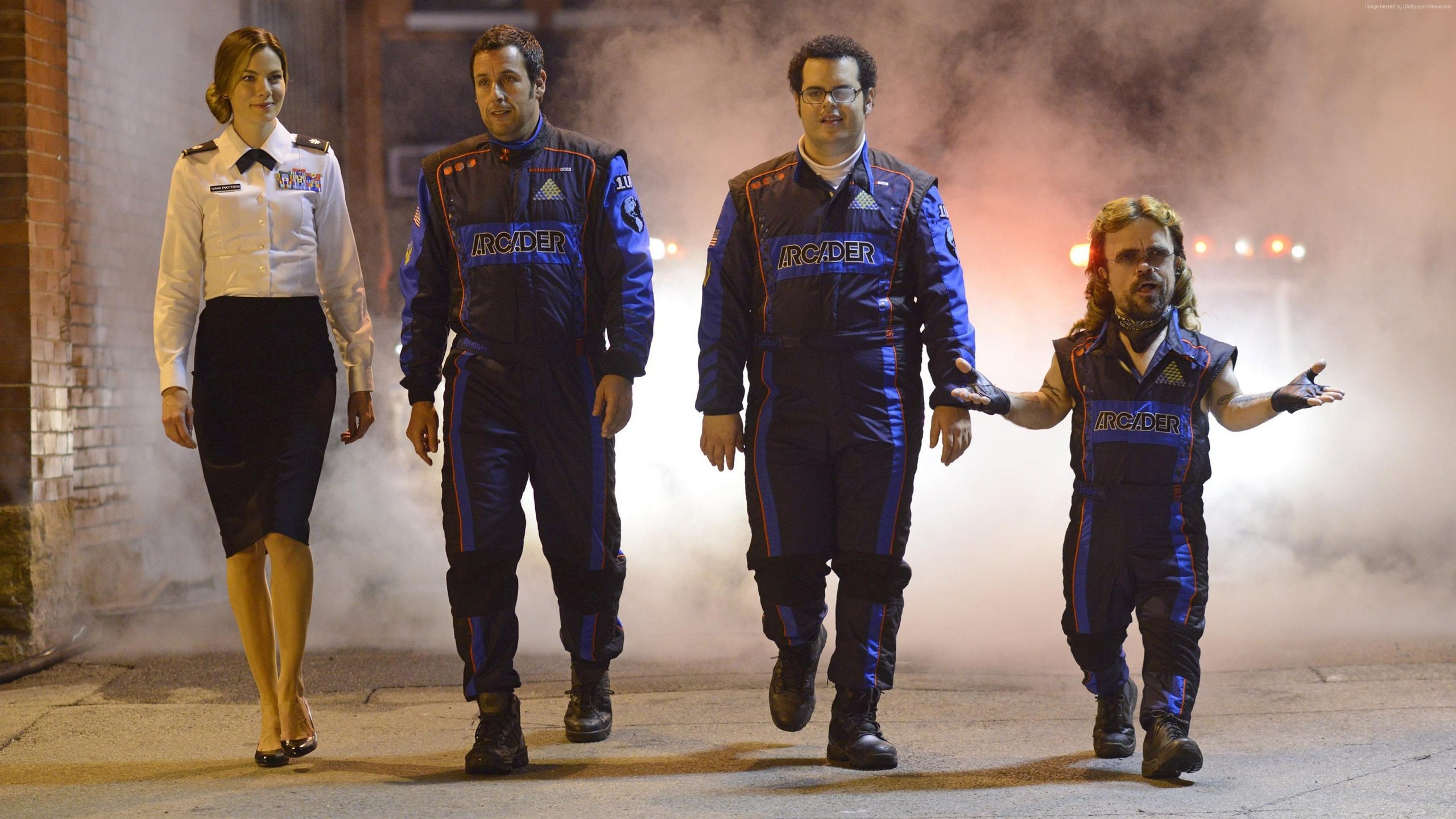 С лица Сэндлера не сходит маска усталости — 48-летний актер, кажется, сам не очень понимает, зачем он все это делает, но ничем другим заниматься он не умеет. За засветившихся в эпизодах Шона Бина и Брайана Кокса попросту стыдно, а единственный, кто, похоже, отдает себе в отчет в том, на что он подписался, и умудряется получать от этого удовольствие — это Питер Динклейдж. Маленький большой актер носит огромный хаер, кривляется и клеит Серену Уильямс. Одним лишь своим присутствием он вытаскивает немало эпизодов, но спасти весь фильм целиком не удается даже ему.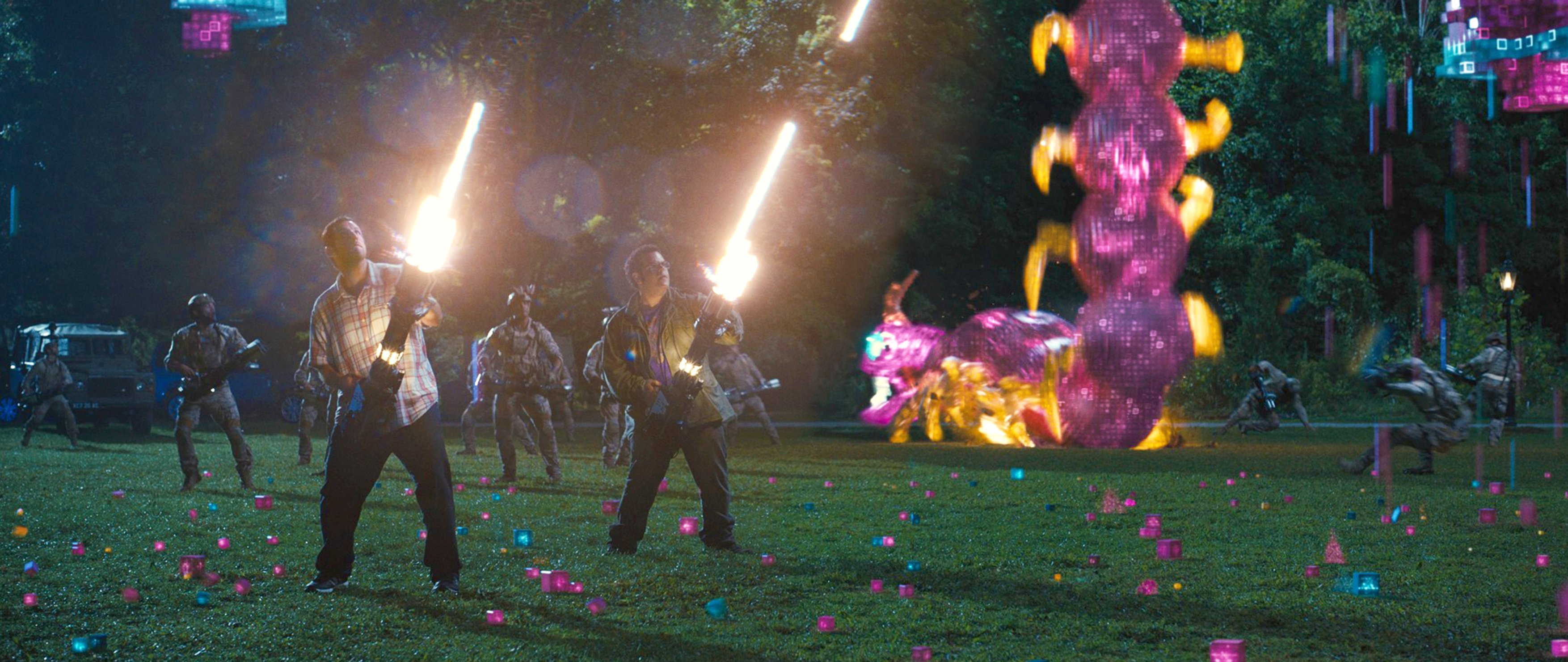 «Пиксели» заваливают как комедийную, так и приключенческую часть. Несмотря на пристойные спецэффекты, здесь лишь одна более-менее увлекательная экшн-сцена — погоня за огромным Пакманом. Остальное же время персонажи изображают ухудшенную версию охотников за привидениями, а под занавес Коламбус и Сэндлер включают «Трансформеров». Улицы заполняют чудовища всех мастей, над городом висит огромная бандура, и пока одни герои остаются сражаться на земле, другие проникают в тыл врага, чтобы пафосно и под We Will Rock You (хорошо хоть не AC/DC) нанести удар в самое его сердце. Сопереживать в этой клоунаде особенно некому, напротив — хочется, чтобы как можно меньше персонажей дожили до финальных титров.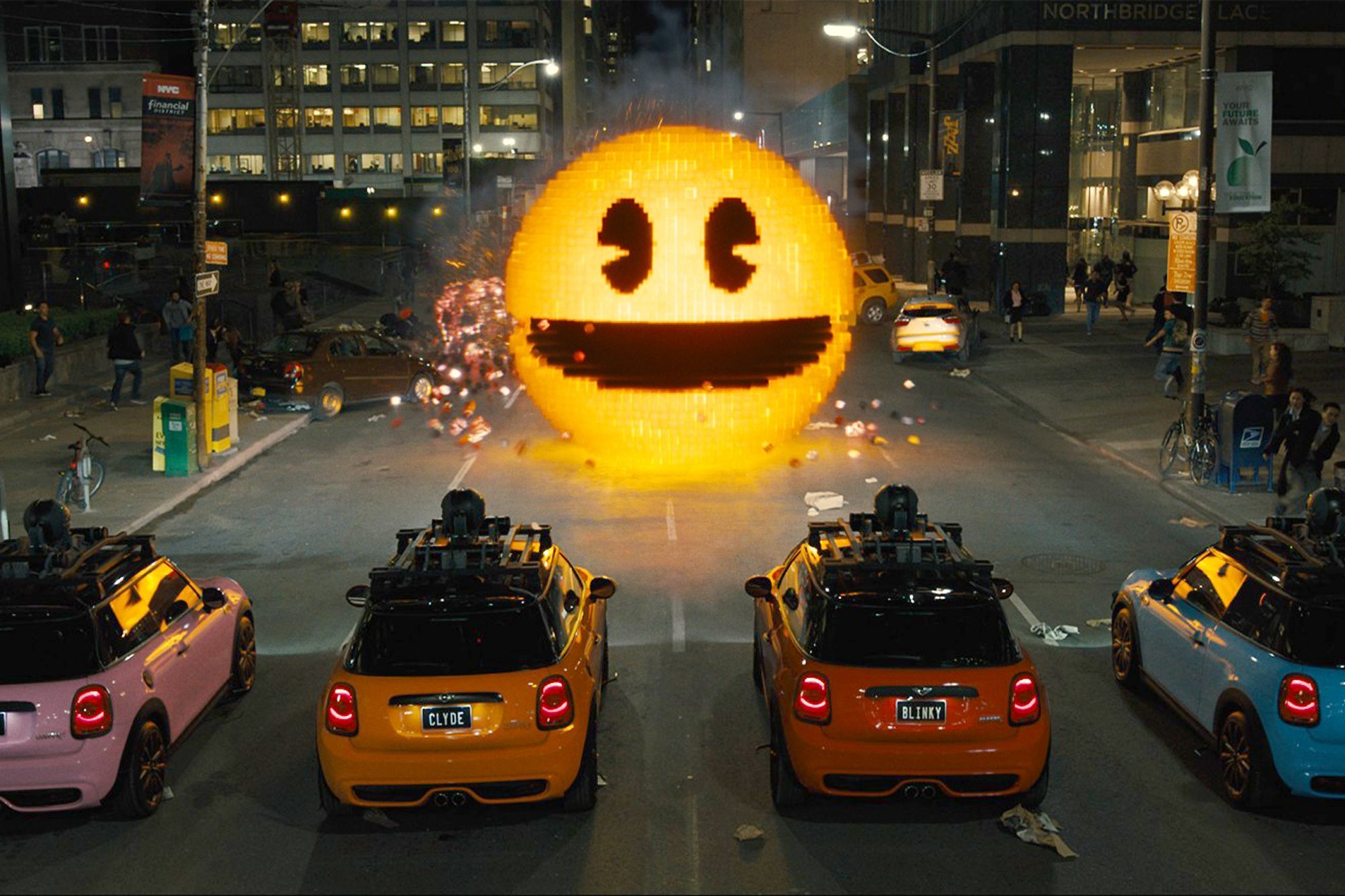 Не спасает и ориентир на гик-аудиторию. Те, кто в теме, быть может, и умилятся камео собаки из Duck Hunt, проскакавшему по экрану Марио и оценят шутки про Call of Duty и The Last of Us. Но закрыть глаза на зашкаливающее количество условностей и откровенного бреда не смогут даже они.