Голуби на самом деле могут читать: птицы различают символы и немного слова, которые видят перед собой. Об этом сообщает американский исследовательский центр Proceedings of the National Academy of Sciences, занимающейся публикацией наиболее интересных работ.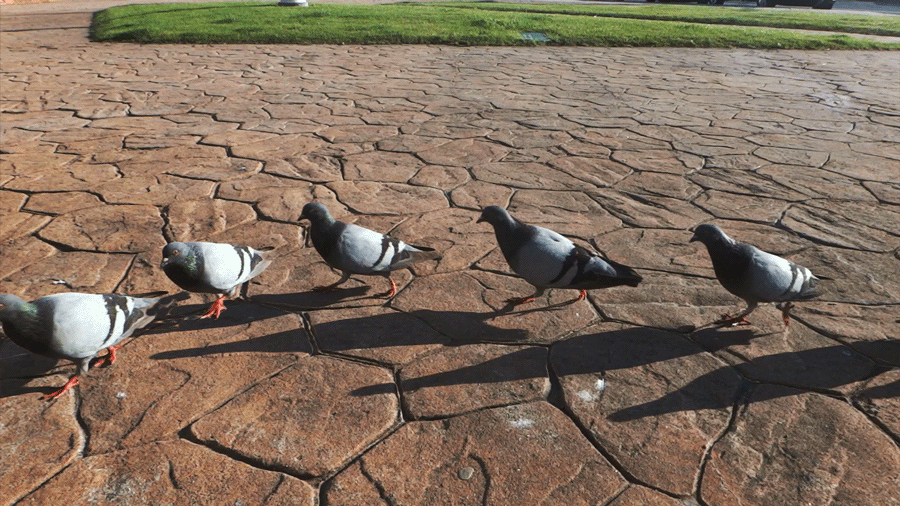 В течение восьми месяцев ученые занимались поступательным обучением голубей: сначала приучали к кормушке, затем — к распознаванию букв. Четыре из 18 птиц смогли заметить разницу между буквами, а также указать, когда английское слово написано с ошибкой. Это делает их похожими на маленьких детей, указывающих на простые орфографические ошибки в книжке. К концу исследования успешные голуби различали 26 из 58 предложенных слов.
Чтение активирует область мозга, отвечающую за визуальное восприятие слови состоящую из активных нейронов. При чтении или запоминании кода они активируются, благодаря этому мозг способен различать символы и запоминать слова. Раньше такая активность была замечена у бабуинов, теперь и у особо умных голубей.
До этого ученые установили, что голуби смещают лидера, который ведет стаю не в том направлении. До этого они были уверены, что птицы следуют за самым быстрым вожаком, теперь стало известно, что за самым умным. В том случае, если пернатый летит не туда, куда нужно или сомневается в решении, его заменяет более развитый и уверенный товарищ.